Kidde 21006462 AC/DC CO Alarm w/Theft Deterrent, 6 Pack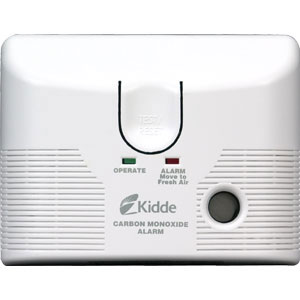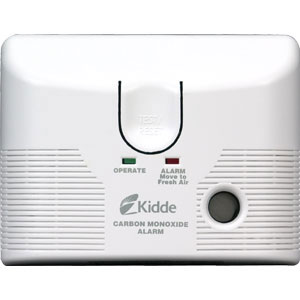 Product Details:
* Model Number: 21006462
* Part: 900-0193
* UOM: 6 Pack
* Tamper Resist Feature - Unit goes into constant alarm mode if it has been unplugged or has come loose from the outlet.
* 9V Battery Backup - Provides continuous protection even during power outages
* Low Battery Hush® - Silences low battery chirp warning for up to twelve hours in order to maintain protection without having to replace the battery at an inconvenient time.
* Easy Installation - Mounts to any wall outlet.
* Battery Pull Tab - Eliminates battery installation time and keeps battery fresh.
* Loud 85dB - Alerts you of deadly CO gas.
* Quality Design - 5 year limited warranty.
* Test/Reset Button - Tests the alarm electronics and resets the unit during alarm.
* Green LED - Indicates alarm is receiving power and operating properly.
* Red LED - Illuminates when in alarm mode.