Auto and Fleet Tools, Equipment, and Supplies
Professional-Grade Automotive Tools and Equipment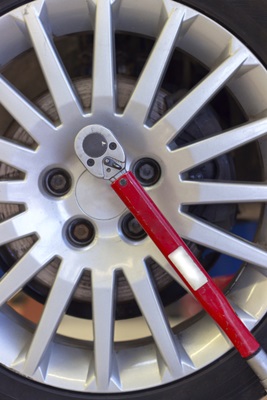 If you're looking for good deals on quality automotive tools, parts and supplies, head on down the information superhighway to GoApesOnline.com—home of American Parts Equipment Supply. From industrial-grade auto tools to portable jump starters, APES has virtually every type of automotive tool and equipment you might need. We carry the brands you know and trust, and maybe even a few you've never heard of yet but would benefit from knowing. All at incredibly good prices.
APES is a different kind of online retailer because we sell to both companies and individuals. Unlike a lot of corporate suppliers, we do not require businesses to give us a tax ID or get a membership just to make a purchase. Perhaps the biggest difference is that businesses and individuals alike are welcome to buy a single product, if one is all you need. You can also buy in bulk, of course. This is where you'll really see the big savings.
We're a customer-first business, so if you don't see what you want on our site let us know. We'll track it down for you and offer it at the best price possible. We want to be your number one source for industrial tools, equipment, and supplies. When APES makes a sale, we almost always make a customer for life.
Best Automotive Chemical Supplier
APES knows America's garages would grind to an unceremonious halt without a regular supply of automotive chemicals, so we stock them as plentifully as we stock automotive parts. From car wash supplies to engine degreasers, fuel injector cleaners and brake fluid, we have all the aerosols, liquids and powders you need to keep America rolling. Count on APES for all your automotive chemical supplies.
Automotive Air Conditioning Parts
APES carries a wide range of automotive air conditioning supplies from name brands like Robinair, Mastercool, and Cliplight. As a leading supplier in the Midwest for a multitude of repair shops, we know how miserable a hot, sticky summer can be when the air conditioner is on the fritz. Rolling down the windows causes drag, reduces gas mileage, and makes your hair look awful. American Parts Equipment Supply will have none of that! Stay cool and save money with our unparalleled selection of air conditioning tools.
High-Quality Safety Equipment
You'll always find the best deals and the best selection of automotive safety equipment at GoApesOnline.com. With the help of APES, you can ensure your company meets OSHA's PPE standards. Business owners can purchase quality, affordable work apparel for their service technicians--including pants, service jackets, and gloves. Whether you're a local business owner or a corporation, we'll supply you with the safety equipment you need.
An Unbeatable Selection of Brake and Diagnostic Equipment
Brake experts will tell you GoApesOnline.com is an excellent source for finding the best brake tools and brake supplies for your automotive needs. Automotive service centers use the best suspension equipment and now you can, too. Your customers will have peace of mind knowing you balanced, mounted, and installed their tires with top-quality tire equipment. APES also offers a peerless selection of automotive diagnostic tools. You'll find the best diagnostic equipment available at GoApesOnline.com.
Contact the

auto tools and supplies providers

at APES for a bulk price quote or to inquire about a product you can't find in our auto equipment selection.