Contractors Equipment, Tools, and Supplies
Affordable Contractor Equipment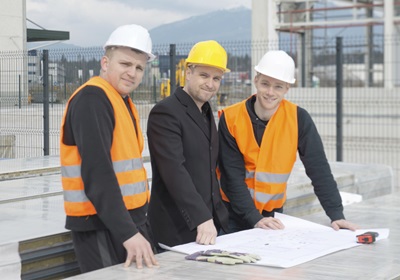 The best, professional-grade contractor tools and supplies are available 24/7 right here at GoApesOnline.com. We provide top-quality contractor construction gear at great discount prices. APES carries the construction tools professional contractors use every day. You are sure to find great savings and some of the best deals anywhere when shopping APES!
Buying a single product or enough for an entire company is fine by us. We don't require a tax ID or membership for you to make a purchase. You can also buy in bulk, which is where you'll really save some Benjamins. If you don't see the item you want, give us a call and we will find it for you, getting it to you with a very affordable price on it. We strive for outstanding customer service and want to be your go-to source for industrial tools, equipment, and supplies. Not just today, but every day.
Ensure Safety with Contractor Safety Equipment
Safety managers and compliance officers can buy the construction safety equipment they need to meet OSHA PPE standards from APES. Hardhats, safety goggles, and fall safety products – we've got them all at the best prices available. Project managers can keep the team running efficiently year-round with a full line of hydration products-- like insulated beverage coolers and thirst-quenching drinks like Gatorade. Your team won't be thirsty if we have anything to say about it! Construction managers and jobsite foremen can make sure their workers are kept warm in the winter months with energy efficient heaters and portable generators to fend off the cold. APES has all the contractor safety equipment you'll need on any jobsite, in any season.
The Right Tool For The Job
Contractors need power tools to get the job done. At APES, you will find some of the best prices on top brand name power tools from Bosch, Dewalt, and Milwaukee. Whether you're after a circular saw or a drill press, American Parts Equipment Supply has what you need at a discount price. As all contractors know, the job can only be finished with the right tool. APES is here to equip you with both the right supplies and the right prices.
Contact our contractor tools and equipment providers for a bulk price quote or to inquire about products not found in our contractor supplies selection.