Presco ARPG Arctic Roll Flagging, Pink, 1-3/16" x 150', 12/Case


Manufacturer:
Presco Products
Product Details:
Colorful and highly visible, Presco's Solid Color Roll Flagging is the most durable, longest-lasting outdoor flagging you can buy. Thanks to proprietary formulations, annealing and added plasticizer packages, this flagging yields maximum physical properties, including tensile strength. Flagging is also nontoxic, non-flammable and meets APWA color codes.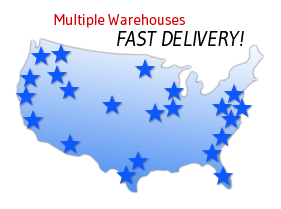 Product Specifications:
Model Number: AROG, ARPG
UOM: CS
Size: 1 3/16" X 150 ft.
Thickness: 5 Mil
Temp Resistance: -40 degrees F
Properties:
12 rolls per case
Excellent durability and performance at low temperatures
Colorful and highly visible, Presco Solid Color Roll Flagging is the most durable, longest-lasting outdoor flagging available anywhere thanks to proprietary formulations and annealing
Added plasticizer packages yield maximum physical properties including tensile strength (That means you get stronger product for the same price)
Presco extrudes 4 grades of flagging to best suit your project needs
Presco Roll Flagging is the most asked for flagging by industry professionals in surveying, construction, forestry, mining, geophysics, hardware and oil exploration
Non-Toxic and Non-Flammable