Cooper Tools PS3048CME Lufkin® PS3000 Tape Measure A13, 1" x 25'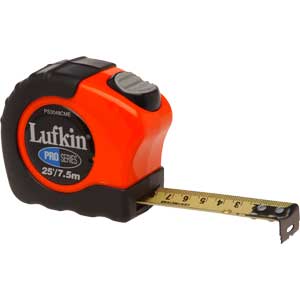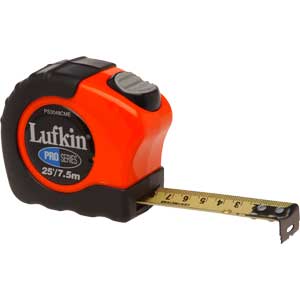 Manufacturer:
Cooper Tools
Product Details:
PS3000 Pro Series Power Return Tape makes measuring easy! It uses black and red markings for effortless readings. The blade is also covered in Ny-Clad®, a tough abrasive-resistant coating, making it five times stronger than the average blade. And, a non-slip toggle lock means an exact measurement every time. A rubber cushion around the shell protects the case from impact and also provides a non-slip grip. Comes with a removable belt clip.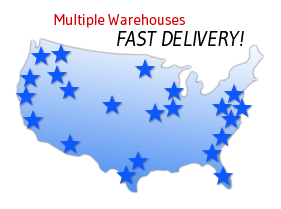 Product Specifications:
Model Number: PS3048CME, PS3425D
UOM: EA
Size: 1" x 25'
Properties:
Makes measuring a breeze!
It uses black and red markings for effortless readings
The blade is also covered in Ny-Clad®, a tough abrasive-resistant coating, making it five times stronger than the average blade
And, a non-slip toggle lock means your customers will get an exact measurement every time
A rubber cushion around the shell protects the case from impact and also provides a non-slip grip
Comes with a removable belt clip. A13 Blade