MCR Safety O63S4 Blue Vinyl Aprons, 6mil, Sewn Edge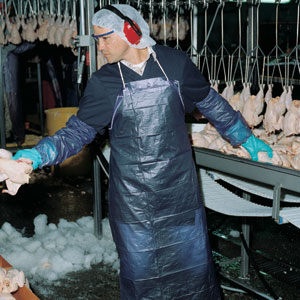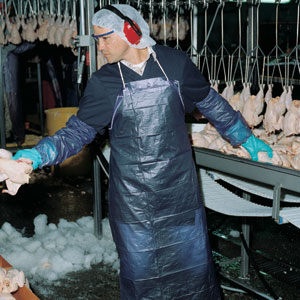 Product Details:
These protective Aprons and Sleeves are made from high-quality virgin vinyl that's resistant to fats, oils, chemicals and abrasions. The aprons also have adjustable ties and the sleeves, elastic - for that perfect fit. Sold by the dozen.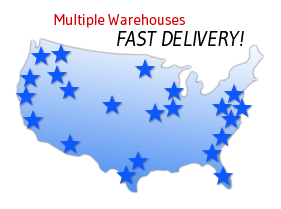 Product Specifications:
Model Number: O63S4
UOM: DZ
Color: Blue
Size: 35" x 45"
Properties:
6 mil Vinyl Apron
Sewn Edge
Used in meat, poultry, and vegetable processing plants