Quest Chemical 356415 QD-64 FRESH Disinfectant 64:1,1 Gal, 4/Cs.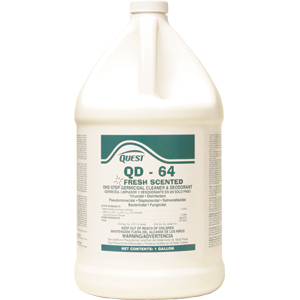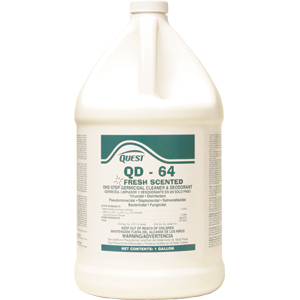 $54.99
Please Call for Availability
Product Details:
Made for general purpose cleaning and disinfecting, QD-64 One Step Germicidal Cleaner and Deodorant does it all in one easy step. It's concentrated, so use only two ounces of QD-64 per one gallon of water to disinfect against germs and viruses. It also controls mold and mildew growth, so use it in the bathroom on tiles, grout, shower curtains and lots more. Comes in three fragrances.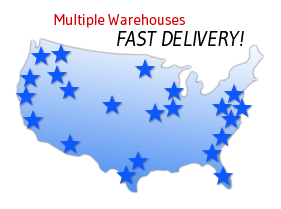 Product Specifications:
Model Number: 356415, 356001, 353415, 354415, 354004
Properties:
Cleans, deodorizes and disinfects in one step
Concentrated dual-quat based formula is effective for general purpose cleaning and disinfecting
Contains synthetic detergents, emulsifiers, water softening agents, builders, corrosion inhibitors and 2 quaternary ammonium germicides
EPA registered
Kills Staphylococcus aureus, Salmonella choleraesuis, Trichophyton interdigitale, Adenovirus Type 3, Vaccinia, Influenza A/Texas, Herpes simplex Type 1 and HIV-1 (AIDS virus)
Dilute 2 oz. of germicidal cleaner per gallon of water for effective disinfecting
Controls mold and mildew growth
For use on bathroom tiles, grout, painted surfaces, brick, concrete, shower curtains, stalls, mats, awnings, vinyl canopies, auto and boat vinyl tops, tents, equipment, outdoor furniture, ceilings and walls and poolside areas
See label for detailed precautions
Areas of use include homes, offices, factories, sports and recreation facilities, pool service companies and hotels/motels
HMIS Codes: H-3, F-0, R-2, P-A