Cliplight 976KIT Super Seal Total Auto Kit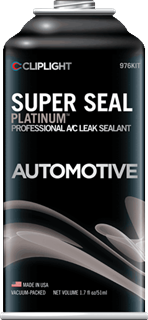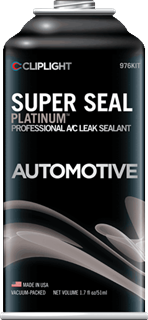 Product Details:
* Searches out and seals leaks instantly in any automotive A/C.
* Easily injected into the A/C system. Continues to check and seal leaks for years to come.
* Includes Dry R to eliminate moisture, which creates a super-highway in the A/C system and ensures the long term stability and complete distribution of the dye.
* Prevents acid formation which extends the life of A/C system components.
* UV dye to locate leaks that occur which may be too large for Super Seal to effectively repair.