Kidde 9CO5 CO Alarm Battery Operated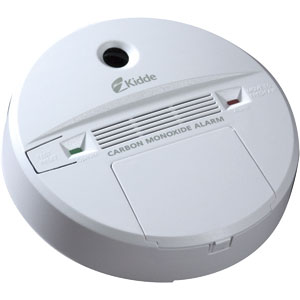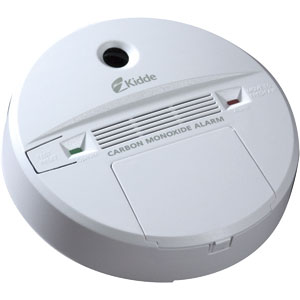 Product Details:
The 9C05 provides a loud warning signal against the dangers of elevated carbon monoxide levels. Alarm also provides continuous monitoring of CO levels - even during power outages when AC-only units are not providing protection. The Battery Powered CO Alarm includes multiple mounting options allowing installation on a wall or tabletop. Five-year warranty.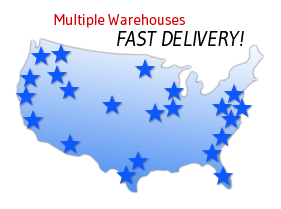 Product Specifications:
Model Number: KN-COB-B
UOM: EA
Case Pack: 3
Technical Data:
Power Source: 3 AA Batteries
Sensor: Electrochemical
Audio Alarm: 85dB at 10 ft.
Temperature Range: 40°F to 100°F
Humidity Range: 5%-95% relative humidity
Size: 5.25" Diameter x 1.0625" Depth
Weight: .5 lbs
Interconnect: No
LED: Green, Normal/Red, Alarm
Digital Display: No
Warranty: 5 year limited