Kidde 900-0076 Carbon Monoxide Alarm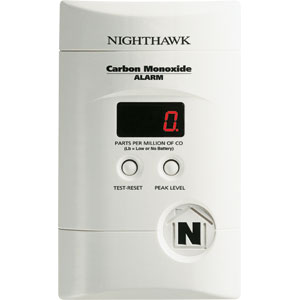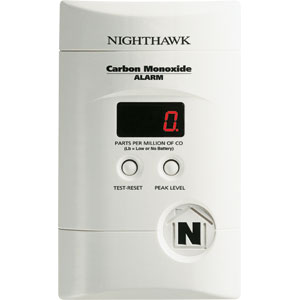 Product Details:
Easy installation - that's what these Direct Plug-In Carbon Monoxide Alarms offer. Just plug them into any AC wall outlet for protection against dangerous levels of carbon monoxide. The digital display feature also allows easy viewing of carbon monoxide levels from 30-999PPM (parts per million). These alarms are UL listed.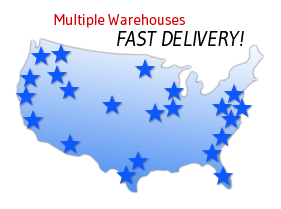 Product Specifications:
Model Number: KN-COPP-3
UOM: EA
Case Pack: 2
Technical Data:
Power Source: 120 VAC (Plug-in)
Sensor: Electrochemical
Audio Alarm: 85dB at 10 ft.
Temperature Range: 40°F to 100°F
Humidity Range: 5%-95% relative humidity
Size: 6.0625" L x 3.75" W x 1.75" H
Weight: 1 lb
Interconnect: No
LED: Blinking Red Dot in Display, Normal
Digital Display: Displays CO concentration in PPM
Warranty: 5 year limited
Properties:
Provides a warning signal to protect against dangerous levels of carbon monoxide in the home