Bayco NIGHTSTICK™ NSR-2482 Rechargeable Task Light


Manufacturer:
Bayco Products
Product Details:
PROFESSIONAL AUTOMOTIVE TASK LIGHT
PORTABLE LIGHTING ANYTIME * ANYWHERE
The NIGHTSTICK™ NSR-2400 Series of all LED Flashlight * Floodlight * Dual-light task lights are designed specifically for automotive and marine maintenance and repair professionals. The NSR-2400 series is available in three sizes with increasing luminosity. Use the flashlight to spot the problem then use the floodlight to drench the work area in light.
The bright orange housing ensures the 2400 won't get lost under the hood or in the engine compartment and the internal NiMH battery runs a long time and charges fast.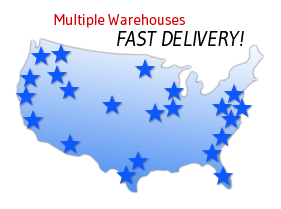 Product Specifications:
Features
:: Flashlight * Floodlight * Dual-light
:: Bright white LEDs - 35,000 hour life
:: Compact size - Light weight
:: Impact and chemical resistant
:: Removable hanger-hook and magnet for maximum utility
:: Internal rechargeable high quality NiMH battery
:: Long run-time per charge
:: Home and car chargers included
:: 1 year warranty*
*This product is warranted to the original purchaser for 1 year and only covers failures due to defects in material or workmanship.
Specifications
* Lumens
Flashlight: 1 LED = 45 Lumens
Floodlight: 30 LEDs = 60 Lumens
Dual-Light: 31 LEDs = 105 Lumens
* Run-Time
4 hrs. Flashlight, 6 hrs. Floodlight, 2 hrs. both
* Physical Dimensions
Length: 10.25" (26.04 cm)
Weight: 11 oz. (.312 kg)