Actron CP9175 AutoScanner - Trilingual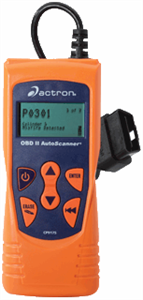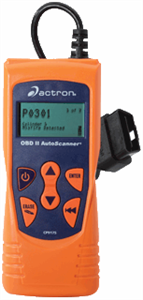 Product Details:
The CP9175 is the Next Generation of Actron Scan Tools- designed by and built with Market Intelligence derived from you-the consumers. The new OBD II AutoScanner has more functions and benefits than other code readers currently available in the aftermarket.

The new trilingual code reader from Actron is Internet updateable, displays freeze frame data and users can choose to view screen data in English, Spanish or French.

OBD II AutoScanner CP9175 easily retrieves diagnostic trouble codes (DTCs) and code definitions from your vehicle's computer, leading you to the problem area. Use on all 1996 and newer OBD II compliant vehicles. All Actron code readers and scan tools are CAN compliant.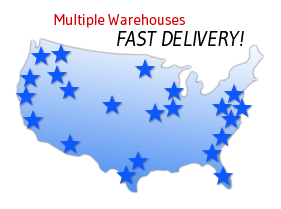 Product Specifications:
* Trilingual Display Screen (English, Spanish and French)
* Displays freeze frame data ("snapshot" of the operating conditions at the time of the fault)
* Review data off-vehicle
* Battery Powered
* Reads and erases Diagnostic Trouble Codes (DTCs) and turns off check engine light
* Retrieves all Generic OBD II trouble codes (P0), their definitions and pending codes - DTC Lookup Services for further help
* Enables user to quickly and easily link to their vehicle
* Large easy-to-read LCD screen provides the Diagnostic Trouble Codes and their descriptions
* Extremely user friendly menu provides:
* Monitor Status and I/M Readiness to determine if vehicle is ready for an emissions test. I/M Readiness is an excellent function to use prior to having a vehicle inspected for compliance to a state emissions program
* All emission testing facilities will fail a vehicle which has the "check engine light" lit at the time of the test
* Alerts user to any pending Diagnostic Trouble Codes (DTCs), and reads Malfunction Indicator Lamp (MIL) status
* Menu-driven interface combined with "hot keys" for Read and Erase functions for quick and easy use
* Tool is updateable, accommodating future vehicles
* Attached OBD II 16-pin connector cable provides both data and power connections
* 1 year warranty
* 6 ft. cable, rugged housing, oil and grease resistant