Master Appliance MT-76K Triggertorch, Hand Torch Kit - Butane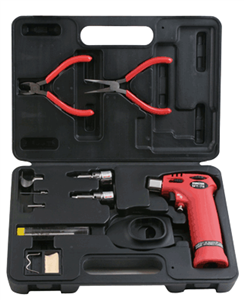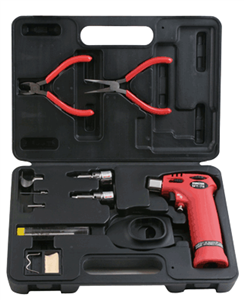 Manufacturer:
Master Appliance
Product Details:
* Kit includes triggertorch, removable stand, 5" wire cutter, 5" needle nose pliers, solder tip, heat tip, shrink attachment, polyfoam cutter, hot knife tip, roll 60/40 solder, and stand with sponge packed in a durable plastic case.
* Gas adjustment wheel provides adjustable long blue torch flame with temperatures up to 2,500°F/1300°C.
* Incorporates "trigger" switch with "pull down" lock to meet Consumer Products Safety Commission (CPSC) Requirements.
* Incorporates a "hands free" slide lock for continuous use and instant off operation.
* Unique shutter lever extinguishes ignition flame before using soldering or heat tip to prevent overheating.
* Ergonomic handle design ensures a non-slip grip. Removable base for table top or hand held use.
* Unit is shipped without fuel. Use with Master Ultratane® Butane for best performance.
* Use to heat parts, ignite materials, melt plastic, pinpoint torch, shrink tubing, solder & desolder, terminate specialty connectors and more.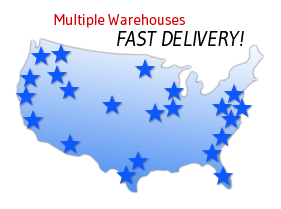 Product Specifications:
Specifications:
* Dimensions: 6.5"H x 3.8"W x 1.3"D
* Net Weight: 8.1 oz.
* Recommended Fuel: Master Ultratane® Butane
* Shipping Weight Kit: 2.0 lbs.
* Approx. Run Time: Two Hours
* Shipping Weight Unit Only: 1.0 lb.
* Approx. Flame Temp.: 2500° F
* Shipped Empty
* Fuel Tank: Plastic, Built-in, Refillable