Lisle 52000 Razor Blade Scraper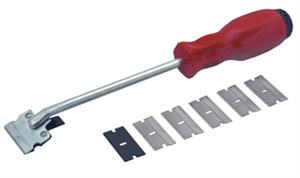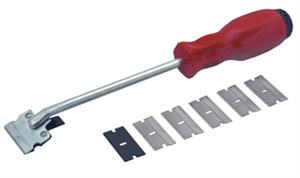 Product Details:
At last, a scraper that is designed to reach in tight places.
Comes with five stainless steel blades for removing stickers from windshields, bumpers, etc. Also comes with a plastic blade for use on safety plastic laminated windshields to prevent scratching. Spring-release allows easy interchange of blades. Reverse blade in holder for storage. Hollow handle stores all blades when not in use.