Dymo 15605 Rhino 3000 Industrial Label Printer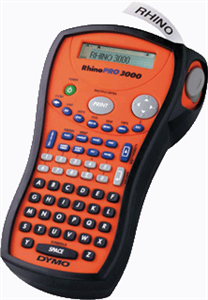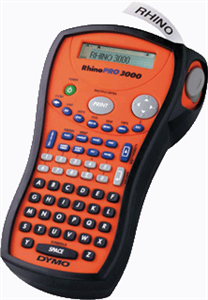 Product Details:
Affordable, portable and easy to use, the Rhino 3000 includes a load of time-saving features - including user-friendly hot keys for common applications like wire wrapping, flagging and fixed length labels. Plus, you°ll save even more time typing with over 150 pre-programmed audio/video, voice/data and security components - as well as room locations in home and office.
With its intuitive, simple interface, the Rhino 3000 will save you time - every time you reach for it. And with its advanced thermal-transfer printing, your labels won't be compromised by moisture, heat, smearing, solvents or chemicals. Each Rhino 3000 is housed in an impact-resistant rubber bumper to survive a fall from your ladder or belt. And we made it bright orange, so it won't get lost.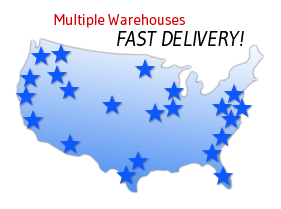 Product Specifications:
* "Hot keys" provide automatic label formatting for wire/cable wraps (vertical and horizontal), flag, fixed-length, vertical labels and distribution panels
* Text hot keys (over 100 pre-programmed components and 50 locations) speed you through frequently-used locations and equipment
* Large library of symbols for common audio/video, home entertainment, voice/data and other uses
* Serial key for automatic printing of incremental text and numerical information
* Flag key prints two-sided labels for cables and wires with a single touch
* Fixed length key automatically centers and prints to your specs
* Last-label memory eliminates re-keying
* Prints up to two lines in four font sizes - horizontally and vertically
* Prints italics, underline and boxed text
* Large, backlit 13-character display
* Impact-resistant rubber bumper protects against damage from drops and falls
* Package Includes: RHINO 3000 with impact-resistant rubber bumper, One ½" (12 mm) white flexible nylon label cartridge, User Manual and Quick Start Card
* Dimensions: 7.5"H x 4.5"W x 2.1"D