IPA Tools 7897 6-Way Round Pin Trailer Circuit Tester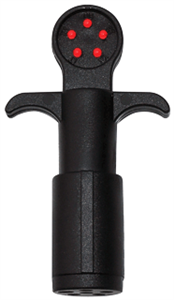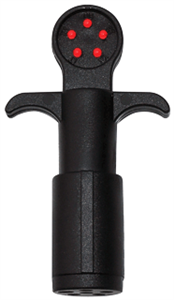 Product Details:
The 6-way Round Pin Trailer Circuit Tester tests trailer circuits on older light to medium duty trucks and RVs.
Plug the 6 pole trailer tester into the back of the vehicle and apply the Brake Lights, Turn Signals, Running Lights etc. If the Vehicle is wired correctly each circuit will illuminate the corresponding LED on the 6 pole tester. If the vehicle is not wired correctly the corresponding LED will not light up.
* Easy to use
* Quickly and accurately tests 6 Pole Trailer Circuits
* Weatherproof
* "Winged" Grip for easy removal from Truck Connector