Yamaha YP20GH Water Pump, YP20G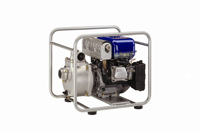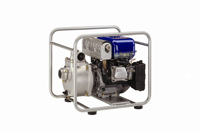 Product Details:
* Oil Watch Warning System - Automatically shuts off before oil level is low and cannot be re-started until oil is added
* Transistor Controlled Ignition (T.C.I.) - Provides clean, efficient spark that ensures fast, easy starting. Low maintenace, reliable operation
* Pumps up to 160 gal/min (9,600 gal/hr) through a two inch port
* Delivers a 98 foot total head, with a 23 foot suction head.
* Impeller and volute case are cast iron for greater strength and durability. Built to withstand wear from grit, sand, silt, and more.
* Standard National Pipe Thread (NPT) fittings connect easily with the suction and discharge hoses.
* Sturdy tubular frame for added protection.
* Large muffler for quiet operation.
* Hose and pick-up screen can be sourced locally.
* Intake Hose - rigid type.
* Discharge Hose - flexible type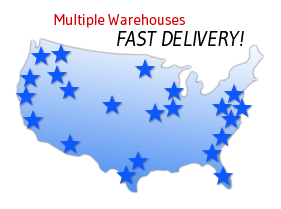 Product Specifications:
Specifications:
* Type: Self-priming/Centrifugal
* Caliber: 2"
* Maximum Capacity: 160 gal / min
* Total Head: 98 ft
* Suction Hean: 23 ft
* Self Priming Time: 120 sec / 16 ft
* Displacement: 123cc
* Fuel Tank Capacity: 1.2 gal
* Recommended Fuel: Unleaded Regular
* Dimensions (LxWxH): 15.4 in x 19.8 in x 17.9 in
* Weight: 59.5 lb
* Warranty: 3 Year Limited Warranty