Yamaha YG4000DC 4000 Watt Industrial Generator w/ Oil Watch System, YG4000D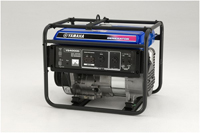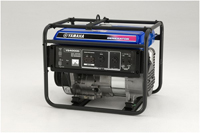 $1,979.99
Please Call for Availability
Product Details:

* Dual voltage - 120 and 240 volt operation.
* Legal for sale in all 50 states - Meets CARB emission regulations.
* Brushless alternator - Provides low maintenance and years of worry-free service.
* Oil Watch Warning System - Automatically shuts off before oil level is low and cannot be re-started until oil is added
* Noise Suppressor - Reduces electrical interference with TVs and radios.
* Economy idle - For improved fuel efficiency and quieter operation.
* USFS-approved Spark Arrestor - Offers quiet operation and keeps sparks from exiting exhaust system
* Fuel Gauge - Lets operator monitor how much fuel is left.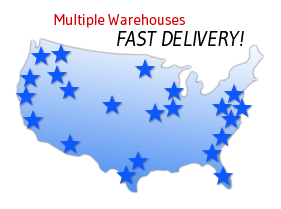 Product Specifications:
Specifications:
* Maximum AC Output: 4000 watts
* Rated AC Output: 3500 watts
* Rated / Maximum AC Current: 29.0 / 33.0 amps @ 120V - 14.7 / 16.7 amps @ 240V
* Engine: OHV, Air-Cooled, Four-Stroke, Single Cylinder
* Displacement: 357 cc
* Overall Length: 26.4 in
* Overall Width: 20.1 in
* Overall Height: 22.7 in
* Weight: 180.8 lb
* Tank Capacity: 6.1 gal
* Continuous Operation at Rated Load: 10.6 hrs.
* Noise Level: 72.0 dBA
* Warranty: 3 Year Limited Warranty