Yamaha EF2800I 2800 Watt Inverter Generator, EF2800i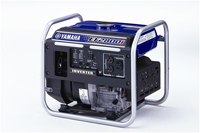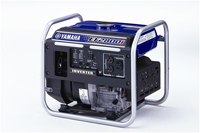 Product Details:
The Yamaha EF2800i Inverter Generator offers less noise, a clean output and light weight design. Power anything with microcomputers or sophisticated electronics with PWM technology.
* Inverter system with Pulse Width Modulation (PWM) - Operate products with built-in microcomputers or microcomputer-controlled electric tools.
* Electrical Governor - Improves fuel economy
* Meets CARB emission regulations in all 50 States
* Oil Watch Warning System - Automatically shuts off before oil level is low and cannot be re-started until oil is added
* Noise Suppressor - Reduces electrical interference with TVs and radios
* DC output - Enables battery charging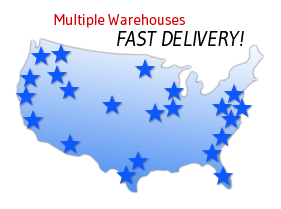 Product Specifications:
Specifications:
* Maximum AC Output: 2800 watts
* Rated AC Output: 2500 watts
* Rated / Maximum AC Current: 20.8 / 23.3 amps @ 120V
* Engine: OHV, Air-Cooled, Four-Stroke, Single Cylinder
* Displacement: 171cc
* Output: 12 volt 8.3 amps
* Overall Length: 19.2 in
* Overall Width: 15.6 in
* Overall Height: 16.7 in
* Dry Weight: 66 lb
* Fuel Tank Capacity: 2.6 gal
* Continuous Operation at 1/2 Rated Load: 15 hr
* Noise Level: 60.0* - 67.0 dBA
* Warranty: 3 Years Limited Warranty