Total Solutions 1563 General Purpose Disinfectant Wipes, 6" X 10", 6/Cs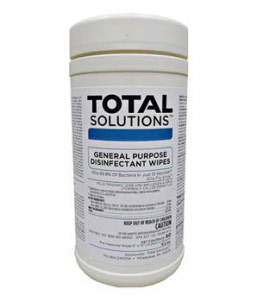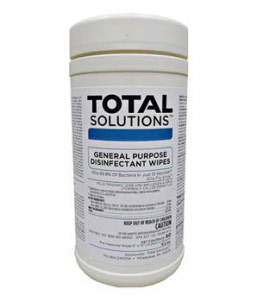 Manufacturer:
Total Solutions Chemicals
$63.99
Please Call for Availability
Product Details:
General Purpose Disinfectant Wipes #1563 protects hard surfaces from the spread of germs. Germs are easily transferred from inanimate surfaces to hands and vice versa, therefore, each wipe is designed to effectively clean, disinfect and deodorize any hard, non-porous, inanimate surface. This product utilizes a powerful formula that is phenol-free, alcohol-free, bleach-free and non-staining.
Features and Benefits:
Ideal for use in hotels, motels, restaurants, schools, hospitals, nursing homes, resorts
Also can be used in clinics, offices and health spas
Powerful formula is phenol-free, alcohol-free, bleach-free and non-staining
Kills 99.9% of bacteria in just 15 seconds
To sanitize/deodorize hard, non-porous surfaces; wipe surface, using enough wipes to allow treated surfaces to remain wet for 15 seconds
To disinfect; thoroughly wet the surface to be treated. Treated surface must remain visibly wet for disinfecting. Use enough wipes for treated surface to remain visibly wet for 5 minutes
Uses: Hospitals, Veterinary Clinics, Correctional Facilities, Gyms, Dental Offices, Animal Kennels, Schools, Terminals, Nursing Homes, Zoos, Health Clubs, and Grocery Stores
EPA registered product.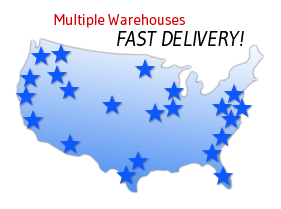 Product Specifications:
Effective against:
Influenza A2/Japan
Listeria monocytogenes
Escheria coli
Pseudomonas aeruginosa
Herpes Simplex Virus 1 & 2
Salmonella enterica
Campylobacter jejuni
Staphylococcus aureus
Klebsiella pneumonia
Streptococcus pyogenes