Total Solutions 1559 SunScreen Wipes, 6" X 8", 12/Cs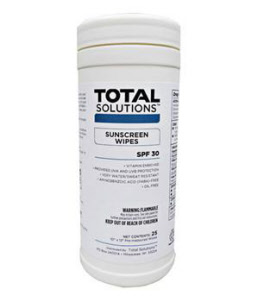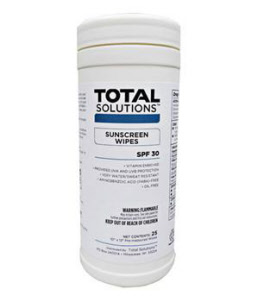 Manufacturer:
Total Solutions Chemicals
Product Details:
Total Solutions #1559 SunScreen Wipes give all the effective sunscreen protection needed, without greasy hands or lotion bottles. Work safely in the sun all day. Each wipe is premoistened with an advanced oil-free and Amniobenzoic Acid-Free (PABA)-free formula that blocks out all of the sun's harmful UVA and UVB rays. Rated with a Sun Protection Factor of 30 (SPF 30) and are enriched with Vitamin E to help prevent peeling and dryness.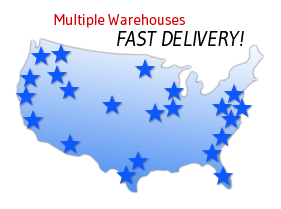 Product Specifications:
Features and Benefits:
SPF 30 provides broad-spectrum UVA/UVB protection up to 30 times longer than unprotected skin.
Retains SPF for up to 80 minutes of activity in the water, or heavy sweating.
Oil-free and PABA-free formula is non-greasy and gentle on the skin.
Vitamin E enriched to help prevent peeling and dryness.
Highly portable, quick and easy to use.
Directions: Apply liberally to all exposed areas. For children under 6 months of age, ask a doctor.
FDA regulated product
Perfect for: Construction work, Masonry, Landscaping, Road crews, Roofing, and Utility work
Size: 6" x 8"
15 Wipes per Container
12 Containers per Case
** Please note: 1559 in 6" x 8" have been replaced with: