Total Solutions 1545 Protectant Wipes, 10" X 12", 6/Cs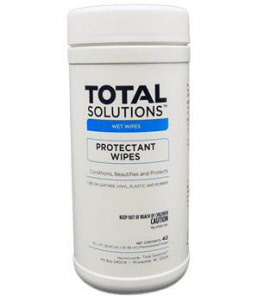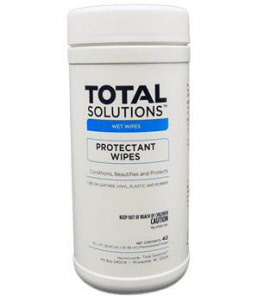 Manufacturer:
Total Solutions Chemicals
Product Details:
Protectant Wipes #1545 restores surfaces and repels dust. The perfect product for preserving and restoring the original shine to all of your vehicle's surfaces. Pre-moistened with a water-based silicone formula specially developed to clean vehicle surfaces, as well as protect them from drying, cracking, fading, dulling and deteriorating. Formulated with a special anti-static ingredient to help resist dust and repel it from collecting on surfaces.
Features and Benefits:
Water based silicon formula specially developed to clean vehicle surfaces.
Restore surfaces to their original shiny luster.
Protects surfaces from drying, cracking, fading and deteriorating.
Simply pull a towel from the canister and wipe down all surfaces. Allow to dry to the touch. Discard wipe after use. Do not use on glass surfaces.
Effective against: Repels dust, Eliminates static, Prevents drying, Stops fading, Resists cracking, and Protects from dulling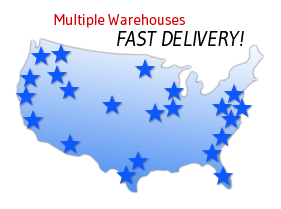 Product Specifications:
Uses:
Autos
Trucks
Boats
Vinyl
Leather
Wood
Metal
Rubber
Side molding
Seats
Weather stripping
Rubber bumpers
Tires
Door and window seals
Dashboards