Total Solutions 1539SHO Shop Wipes, 8" X 12", 2 Refill Bags/Cs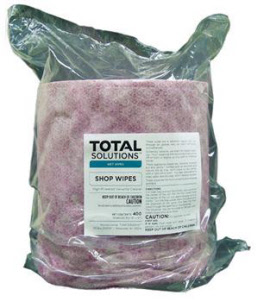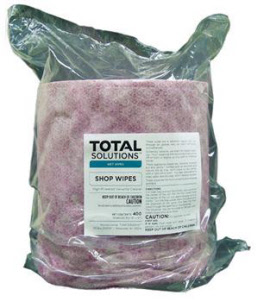 Manufacturer:
Total Solutions Chemicals
Product Details:
Shop Wipes #1539SHO are high powered versatile cleaning wipes. Designed for use in industrial and manufacturing settings, each towel is pre-moistened with a powerful cleaning formula capable of cleaning hard-working hands, as well as non-porous surfaces. Each towel is made from an abrasive, yet non-scratching fabric that helps lift away heavy deposits of grime and dirt off hands and surfaces. They also leave behind a fresh citrus scent and are enhanced with natural oils and emollients making them safe for hands and skin.
Features and Benefits:
High powered multipurpose cleaner
Uses include: industrial, plumbing, printing, manufacturing, construction, painting, transportation, maintenance, and marine equipment.
Natural oils and emollients make towels safe for hands and skin
Abrasive, yet non-scratching fabric aids in cleaning
Effective against: Tar, Paint, Wax, Grease, Adhesives, and Ink
Scrub greasy surfaces with abrasive side of towel until the grease is loosened, then use the smooth side to wipe surfaces clean. Discard used towel.
8" X 12", 2 Refill Bags/Cs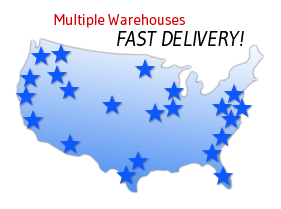 Product Specifications:
Uses:
Auto Shops
Work Benches
Maintenance Areas
Marinas
Plumbing Sites
Printing And Painting Areas
Manufacturing
Construction Sites
Transportation Offices
Kitchens
Offices
Break Rooms