Total Solutions 1500 Toilet Seat Wipes, 6 x 6" 160 Ct., 6/Cs.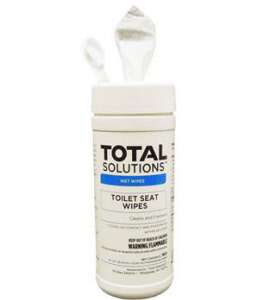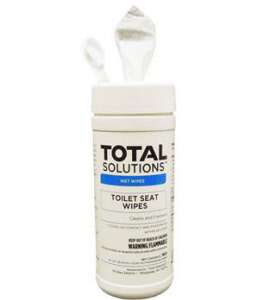 Manufacturer:
Total Solutions Chemicals
Product Details:
Toilet Seat Wipes #1500 make every public rest room toilet clean & fresh. With these wipes, you can be assured of a clean, healthy and useable toilet every time. Each wipe is premoistened with a potent formula that cleans on contact and evaporates within seconds. Biodegradable and completely flushable - they won't cause plumbing problems or back-ups. They come in 160-wipe canisters that fit into a dispenser that can be mounted anywhere.
Features and Benefits:
Fast-evaporating formula premoistened on biodegradable fabric.
Wipes are compliant with ASPM Flushability Specification and won't cause plumbing problems.
Quick and easy-to-use, just wipe and flush down toilet.
Dispenser: #9218
Open canister feed the first towel through the opening. Insert canister upside down into dispenser.
6 x 6" 160 Ct., 6/Cs.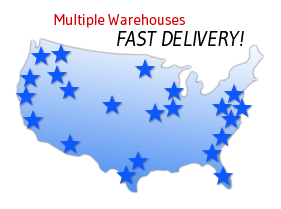 Product Specifications:
Uses:
Toilet seats
Bathroom fixtures
Door handles
Other hard surfaces