Total Solutions 330 Paint & Varnish Remover, 4 Gal/Cs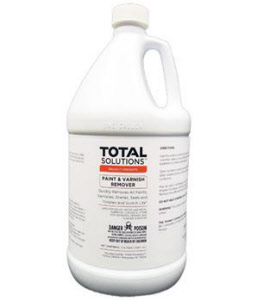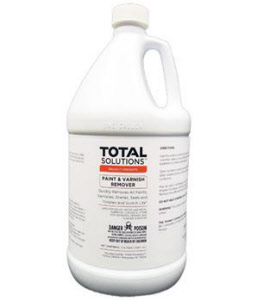 Manufacturer:
Total Solutions Chemicals
Product Details:
Paint & Varnish Remover #330 is a thickened gel stripper. This thick-bodied industrial strength stripper removes a wide variety of paints and finishes. Its gel formula allows it to be used on vertical and hard-to-reach surfaces to achieve faster penetration and removal. It is safe to use on a variety of surfaces including wood, metal, stone and ceramic.
Features and Benefits:
Removes all types of coating quickly and effectively.
Blisters old paint on contact.
Thick formula adheres to vertical surfaces.
Ideal for removing all types of paints and finishes from wood, metal, concrete and many other surfaces.
Apply stripper in a heavy continuous coat and allow it to act until finish is blistered and lifted. Remove the softened finish by scraping, or with a high pressure washer.
Effective against: All paints, Varnish, Shellac, Seals, Finishes, Scotch Lite®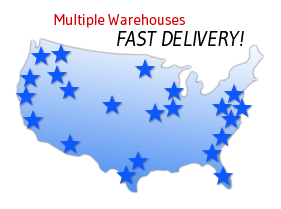 Product Specifications:
Uses:
Wood
Metal surfaces
Concrete
Stone and terrazzo
Plaster interiors
Ceramic