Total Solutions 298 Vandal Mark Remover, 55 Gal


Manufacturer:
Total Solutions Chemicals
Product Details:
Vandal Mark Remover #298 is a solvent-based vandal & graffiti cleaner. This extremely potent cleaner removes paint, ink, lipstick and other annoying marks from a wide variety of surfaces with very little effort. Simply spray or wipe this liquid cleaner directly onto the mark, let it penetrate for a few minutes, then watch as the marks and graffiti disappear.
Features and Benefits:
Potent remover will wipe away marks, fast.
Removes stains, paints and graffiti marks without harming surfaces.
Effective against: Paint, Spray paint, Crayon, Lipstick, Ink, and Permanent marker.
Easy to use, just spray and wipe. Difficult marks may require a second application. For porous surfaces, scrub with a brush before wiping dry.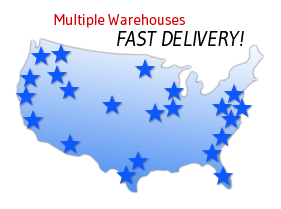 Product Specifications:
Uses:
Ceramic
Porcelain
Tile
Glass
Marble
Brick
Stone
Concrete
Formica
Enamels
Vinyl
All metal surfaces