Total Solutions 264 Coconut Hand Soap, 12 Pints/ Cs


Manufacturer:
Total Solutions Chemicals
Product Details:
Coconut Hand Soap #264 is a concentrated skin cleaner & conditioner. This pleasantly scented liquid hand soap removes grease, dirt, ink and other tough soils from hands and skin. Its powerful, non-sensitizing formula cleans without drying or irritation, while additional conditioning agents leave skin soft and smooth. It's biodegradable and contains no abrasives, so it's gentle enough to use for bath, shower and shampoo use.
Features and Benefits:
Effectively removes grease, grime, dirt, ink oil and carbon from skin.
Special skin conditioning agents leave skin soft and smooth.
Gentle enough to be used as a bath/shower soap and shampoo.
Product may be used "as is" or diluted 1:4 for dispensers.
Effective against: Grease, Ink, Oil, and Carbon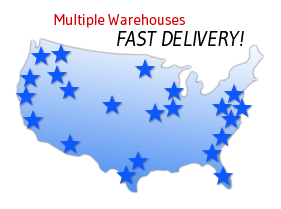 Product Specifications:
Uses:
Hand washing
Shower
Bath
May also be used as a neutral water-soluble lubricant in kitchens, conveyors, assembly lines and veterinary clinics.