Total Solutions 175 Vanquish Disinfectant Sanitizer, 4 Gal/Cs
Manufacturer:
Total Solutions Chemicals
$179.99
$149.99
Please Call for Availability
Product Details:
Vanquish #175 is a one-step disinfectant and virucide. This concentrated liquid is a versatile cleaner and broad-spectrum disinfectant that has multiple uses on a wide variety of surfaces. It will clean, disinfect and deodorize virtually any hard, non-porous surface. It is also authorized by the USDA for use in meat and poultry plants and other food-processing facilities. It cleans without abrasives, and deodorizes by killing the microorganisms that cause offensive odors.
Features and Benefits:
A broad-spectrum disinfectant, sanitizer, virucide and mildewstat.
Active in hard water up to 400-ppm hardness.
Effectively inhibits the growth of mold and mildew and the odors caused by them.
Effective against: Staphylococcus auresus (VISA & MRSA), Acinetobacter baumannii, Adenovirus Type 5 &7, Brevibacterium ammoniagens, Influenza Type A/Brazil, Legionella pneumophilia, Shigella dysenteriae, Streptococcus pyogenes, Campylobacter jejuni, Herpes Simplex Virus Type 2, Pseudomonas aeruginosa, Canine Distemper Virus, Enterobacter aerogenes, Salmonella enteric, HIV-1, Newcastle's Disease Virus, Enterococcus faecalis (VRE), Hepatitis B & C Virus (HBV & HCV), Salmonella typhi, Pseudorabies Virus, Escherichia coli (ESBL), Trichophyton mentagrophytes, Vaccinia , and more!
To Clean and Disinfect: Dilute 2 ounces in one gallon of water.
To Clean and Sanitize: Dilute 2 ounces in 4 gallons of water.
EPA Registered Product.
Click Here To View Additional Disinfectants and Sanitizers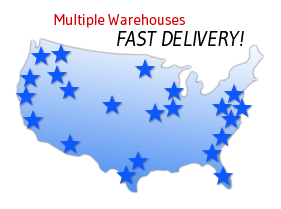 Product Specifications:
Uses:
Hospitals
Food-processing plants
Dairies, poultry and hog farms
Vets, zoos and pet shops
Prisons
Shoe bath sanitizer
Exercise facilities
Medical and dental clinics
Daycares
Air conditioners
Refrigeration equipment
Heat pumps
Restrooms
Garbage storage areas
Ultrasound transducers
Mammography compressor plates
Ultrasonic baths
Buses, trains and taxis
Emergency vehicles
Federally inspected meat and poultry plants