Total Solutions 120 Car Wash & Wax, 55 Gal


Manufacturer:
Total Solutions Chemicals
Product Details:
Car Wash & Wax #120 is a concentrated detergent and polish that combines the activity of washing and waxing into a single operation. First it cleans away dirt and road grime thoroughly, and then it deposits a durable polish coating to provide a high-gloss finish that beads away water. It's safe to use on a wide variety of cars and vehicles, and rinses away easily with water and a chamois.
Features and Benefits:
Cleans dirt and grime off vehicle finishes while simultaneously applying a protective wax coating.
Saves labor and time.
Gives maximum protection for less cost.
Restores the highest luster to vehicle finishes.
Dilute 3-6 ounces per gallon of warm water. Spray down and then wash the vehicle. Rinse with cold water and chamois dry. Buff the finish to a high gloss with a clean soft cloth.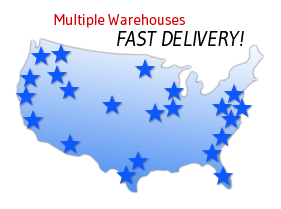 Product Specifications:
Uses:
Cars
Trucks
SUV's
Busses
Motorcycles
ATV's
Boats
Golf carts