Total Solutions 119 RP-7, 12 Pint/Cs


Manufacturer:
Total Solutions Chemicals
$89.99
$79.99
Will ship in: 1 days
*Eligible for free shipping!
Product Details:
RP-7 Automotive Cleaner #119 is an automotive cleaner, polish and sealant that restores the "showroom shine" to your vehicle. The advanced formula combines the best features of a fast-acting cleaner, a high-gloss polish, and a durable environmental sealer into one product. The powerful solvent d-Limonene gently lifts away tar, road film and insect remains, while a system of waxes and silicone polymers provide unmatched protection to your vehicle's finish.
Features and Benefits:
Bonds to the finish of a vehicle
The natural extract, d-Limonene, removes tar, gasoline spills and insect remains quickly
Protects clear coat finishes from the damaging effects of sun, wind and rain
Effective against: Tar, Insect deposits, Gasoline, and Damaging effects of pollutants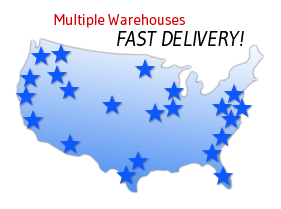 Product Specifications:
Uses:
Aluminum
Chrome
Fiberglass
Clear coat finish of newer autos