Gearwrench 9416 16 Pc. Combination Ratcheting Wrench Set-METRIC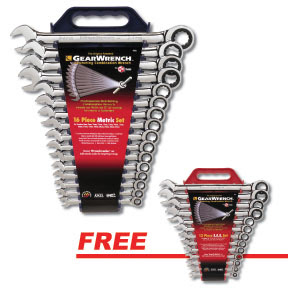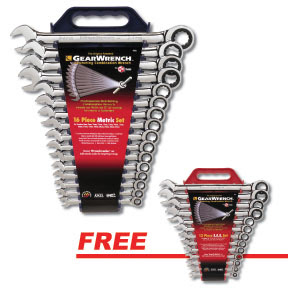 Product Details:
Sizes include 8 - 19, 20, 21, 22, 24mm
Surface Drive® - Reduces fastener rounding
Sleek head design enables access to tight spots where a ratchet will not fit
Ratcheting Box-End needs as little as 5° to move fastener vs. 30° for standard box end wrenches
Click Here to View Additional Hand Tools including: Wrenches, Pliers, Sockets, Tape Measures, and more!
Additional Automotive Tools & Equipment - Click Here!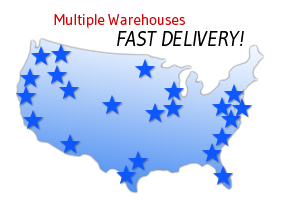 Product Specifications:
• FREE Gearwrench 9312 13 Pc. Combination Ratcheting Wrench Set-SAE ($149.95 Value)
Limited Time Only - Go APES!
* 9108 Combination Ratcheting Wrench METRIC 8 mm
* 9109 Combination Ratcheting Wrench METRIC 9 mm
* 9110 Combination Ratcheting Wrench METRIC 10 mm
* 9111 Combination Ratcheting Wrench METRIC 11 mm
* 9112 Combination Ratcheting Wrench METRIC 12 mm
* 9113 Combination Ratcheting Wrench METRIC 13 mm
* 9114 Combination Ratcheting Wrench METRIC 14 mm
* 9115 Combination Ratcheting Wrench METRIC 15 mm
* 9116 Combination Ratcheting Wrench METRIC 16 mm
* 9117 Combination Ratcheting Wrench METRIC 17 mm
* 9118 Combination Ratcheting Wrench METRIC 18 mm
* 9119 Combination Ratcheting Wrench METRIC 19 mm
* 9120 Combination Ratcheting Wrench METRIC 20 mm
* 9121 Combination Ratcheting Wrench METRIC 21 mm
* 9122 Combination Ratcheting Wrench METRIC 22 mm
* 9124 Combination Ratcheting Wrench METRIC 24 mm