Drill Doctor 750X Professional Drill Bit Sharpener, 3/32" - 3/4"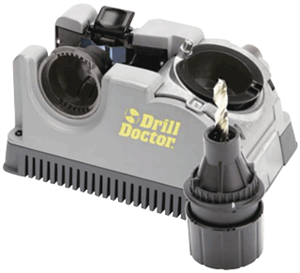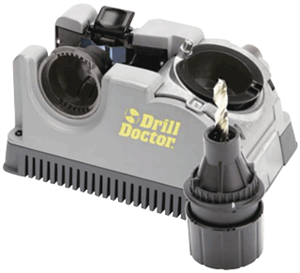 Manufacturer:
Drill Doctor
Product Details:
The 750X is designed for durability and has the flexibility required to sharpen the largest range of dull or broken bits-including split points and masonry bits. The DD750X also adds increased capacity, sharpening 3/32" to 3/4" bits.
The precision and accuracy of the DD750X makes this our top of the line model.
* One chuck sharpens all sizes 3/32" -3/4".
* Longer jaws hold bit more precisely and jaw guides eliminate jaw twisting on small bits.
* New "Push to Stop" design on the drill point splitting port will not allow you to over split the bit point.
* Adjustable material take-off allows user to change the amount of bit material that can be removed to further extend the life of your bits.
* User replaceable diamond sharpening wheel design for simple replacement.
* Cast aluminum point angle shuttle for added durability
* Metal sharpening tube
* New permanent magnet motor produces consistent power, regardless of speed or load.
* Sharpens High-speed Steel, Carbide, Cobalt, TiN-coated and Masonry bits
* Can sharpen 3/32" - 1/2" reverse-twist (left-hand) drill bits with optional accessory
* Custom Point angle sharpening - choose any angle from 115 degree to 140 degrees