Georgia Pacific 29422 Brawny™ All Purpose Food Prep. & Bar Towels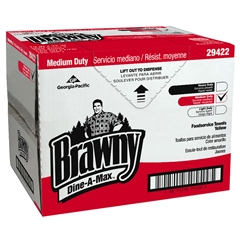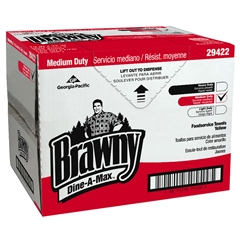 Manufacturer:
Georgia Pacific
Product Details:
Georgia Pacific 29422 Brawny™ Dine-A-Max™ All Purpose Food Prep. & Bar Towel
* The Brawny 29422 Towels are durable, machine washable, and are an ideal replacement anywhere rental towels or linens are used
* Strong and absorbent, these towels can be rinsed and reused for longer use
* Consistent quality means you no longer have to be concerned with shredded, torn, or unsightly rental towels and because they are disposable, you no longer face surcharges from lost or damaged rental towels
* 150 Towels/Box
* 13" x 21"