Georgia Pacific 29712 AccuWipe® Recycled 1-Ply Delicate Task Wipers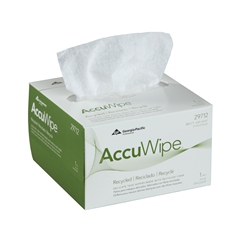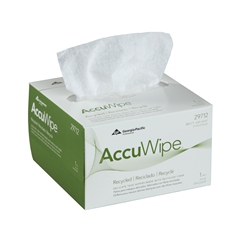 Manufacturer:
Georgia Pacific
Product Details:
* AccuWipe® 1-ply recycled delicate task wipers deliver low-lint, low-contaminant performance across a variety of industries and diverse applications. These convenient, palm-sized, "lens", single-ply wipers offer superior conformity, making them ideal for the most delicate tasks.
* Anti-static poly-shield minimizes Electro Static Discharge to help to protect against damage to sensitive electronic parts.
* Soft, non-abrasive, pure fiber paper offers greater absorbency and streak-free cleaning for compatibility with many hard polycarbonates and glass surfaces.
* 4.5" x 8.25" Wipers
* 280 Wipers/Box
* 60 Boxes/Case (16,800 Wipers)