First Aid Only H305 Alcohol Cleansing Pads, 100/Box
Manufacturer:
First Aid Only
Product Details:
We carry a wide range of topical products - antiseptics, antibiotics and first aid creams that effectively kill germs while accelerating the healing process. They are also offered in pre-treated towelettes, creams, ointments, swabs, and sprays for maximum convenience.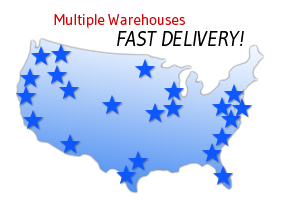 Product Specifications:
Model Number: H305
UOM: BX
Size: 1.25" x 2.625"
Properties:
100 per box
A first aid essential
Our single-use alcohol cleansing pads help prevent infection while treating a wound
Wipe is saturated with 70% isopropyl alcohol
Sterile unless package is opened or damaged