Kimberly Clark 05776 Wypall® L40 Blue Wipers, 12/56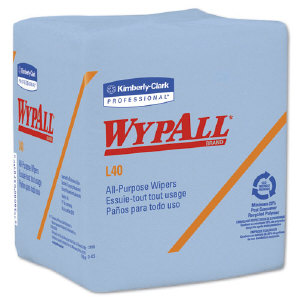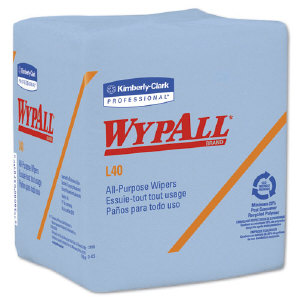 Manufacturer:
Kimberly Clark
Product Details:
Outstanding general-purpose wiper with good performance in a wide range of industrial cleaning and personal wiping tasks. Ideal for routine industrial cleaning and maintenance. Removes soils and liquids from face and hands. Ideal for benchtop use. Blue. 56 wipers per pack; 12 packs per case.
Quarterfold 12.5 x 13.