Gojo 9022-10 Purell® Sanitizing Hand Wipes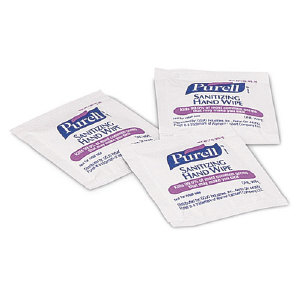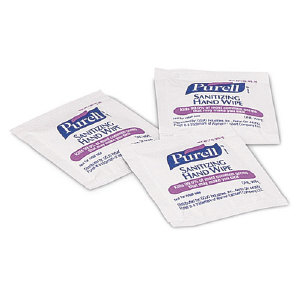 Manufacturer:
Gojo Industries
Product Details:
Purell® Sanitizing Hand Wipes, 100/Box, 10/Bx./Cs.
* Enhance guest and patient experience and satisfaction with economical towelettes that clean and sanitize. Individually wrapped, "on-the-go" amenity item for a wide variety of markets, including foodservice, healthcare, travel and hospitality. Made with 62% ethyl alcohol - the same active ingredient as original formula PURELL Instant Hand Sanitizer.
* 5 x 7" Hand Sanitizing Wipes
* 100 Wipes/Box
* 10 Boxes/Case
Click Here to View Additional Skin Care Products including: Foaming Hand Soap, Skin Soap Dispensers, Liquid Hand Soap, and Pre-Moistened Wipes
Additional Hand Sanitizers - Click Here.