Yamaha EF5200DE 5200 Watt Generator w/ Electric Start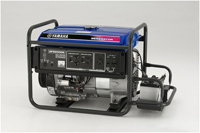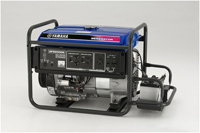 Product Details:
* Dual voltage - Provides 120 and 240 volt operation.
* Meets CARB emission regulations in all 50 States
* Brushless alternator - Provides low maintenance
* Oil Watch Warning System - Automatically shuts off before oil level is low and cannot be re-started until oil is added
* Auto Voltage Regulation - Guarantees correct power delivery even with extension cords.
* Fuel Gauge
* Electric starter
* Economy idle - improved fuel efficiency
* Auto-choke system - Improves starting in cold weather.
* Voltmeter - For added convenience.
* AC Non-fuse Thermal Breaker - Protects AC circuit in case of an overload for added durability and peace of mind.
* Tool Kit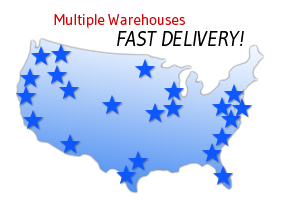 Product Specifications:
Specifications:
* Maximum AC Output: 5200 watts
* Rated AC Output: 4500 watts
* Rated / Maximum AC Current: 37.5 / 43.3 amps @ 120V - 18.8 / 21.7 amps @ 240V
* Engine: OHV, Air-Cooled, Four-Stroke, Single Cylinder
* Displacement: 357 cc
* Overall Length: 35.2 in
* Overall Width: 20.5 in
* Overall Height: 20.7 in
* Weight: 200.6 lb
* Tank Capacity: 6.1 gal
* Continuous Operation at Rated Load: 7.4 hr
* Noise Level: 73.0 dBA
* Warranty: 3 Years Limited Warranty