Yamaha EF3000ISEBH 3000W Inverter Generator w/ Electric Start, EF3000iSE/B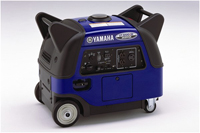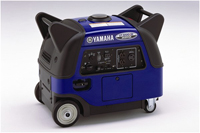 Product Details:
* Yamaha Boost Technology™L (YBT) - The EF3000iSEB model boosts output by adding battery voltage to alternator when needed. The Boost Control Unit (BCU) senses when extra power is needed and boosts the output for up to 10 seconds (up to 500 watts), ample time to give air conditioners, power tools and equipment that extra boost of power they need to start quickly and efficiently.
* Inverter System with Pulse Width Modulation (PWM) - operate products with built in microcomputers.
* Meets CARB emission regulations in all 50 States
* Smart Throttle Load Sensing Throttle Control - greater fuel economy
* Oil Watch Warning System - Automatically shuts off before oil level is low and cannot be re-started until oil is added
* Long Run Time - Runs Continuously for up to 19 hours without refueling
* 12 Volt DC Output (Battery Charging Cables Included) - Recharge 12 volt batteries for RV, auto, marine, aircraft, and more!
* Electric Starter
* Optional Wireless Remote - start and stop the generator up to 75 feet away!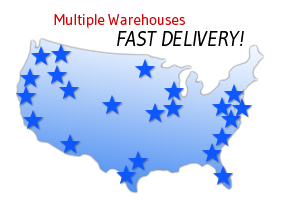 Product Specifications:
Specifications:
* Maximum AC Output: 3000 watts (+500 watts boost)
* Rated AC Output: 2800 watts
* Rated / Maximum AC Current: 23.3 / 25 amps @ 120V
* Engine: OHV, Air-Cooled, Four-Stroke, Single Cylinder
* Displacement: 171cc
* Output: 12 volt 12 amps
* Ignition System: Electric w/Recoil & Auto Decompressor
* Overall Length: 26.8 in
* Overall Width: 17.5 in
* Overall Height: 21.9 in
* Tank Capacity: 3.4 gal
* Continuous Operation at 1/4 Rated Load: 19 hr
* Noise Level: 53 -60 dBA
* Warranty: 3 Years Limited Warranty